Part of being a product photographer is being adaptable. Sometimes products can't be shot in studio or in a perfectly lit situation. We are currently undergoing construction, including a new studio. But we also have to keep producing photography of new products.
Before and After
These photos were shot in a warehouse with existing lighting. I used long exposures so that I could have a nice small aperture so that the product would be as sharp as possible. The products are also left on the pallet, so it is easier to move around with a hand truck. This means that often legs and wheels are added in post.
Bar Refrigerator
I cut this product out using a path. I fixed the corners where the item is attached to the pallet. In addition, I evened out the black finish. I replaced the top with a gradient with added grain. Then I added beer to the mug on top. I also added the wheels.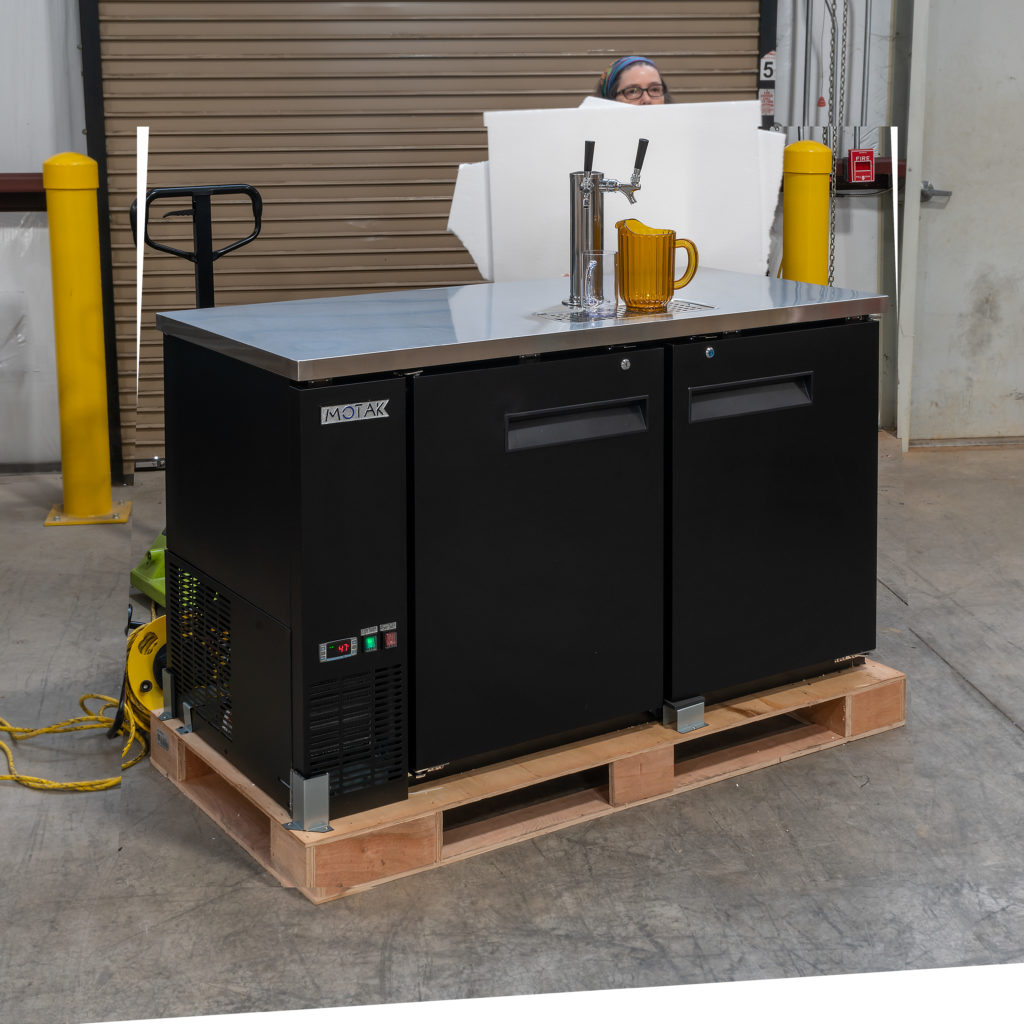 Large Reach In Refrigerator
Also shot with existing light. Because the item was so large, it was almost impossible to block out the weird reflections from the lights and the other items in the warehouse. For finishing, I used gradients with filters and blend modes to fix the uneven lighting. By using blend modes, I was able to keep some of the highlights, allowing the product to still look shiny.
Gas Burner Range with Oven
This gas burner range with oven was particularly problematic because I could get a hand truck under it. That meant that I could not turn it or move it to a better location. So, in order to get all of the proper angles, I had flip it and add fix the logo and the control knobs.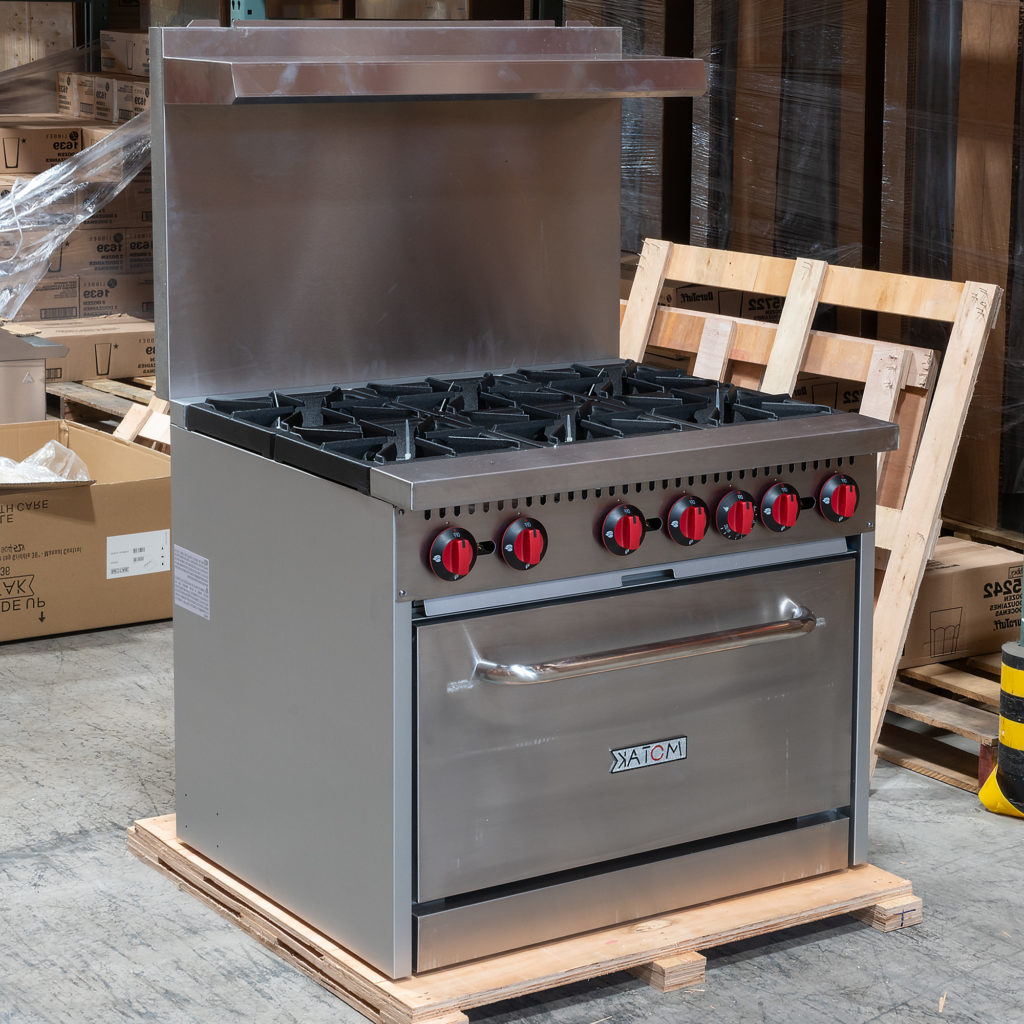 While it's best to have the right lighting and spend time getting the best image in camera, it's not always possible. Sometimes I have to spend extra time in finishing.
Please follow and like us: